News : Maryville Man Charged With Arson
Posted by Randy

on 2013/6/27 16:15:15

(

637 reads

) News by the same author
A Maryville man has been charged with setting a fire at a St. Joseph business.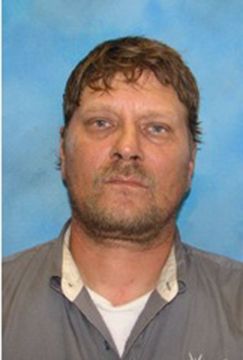 Michael L. Mullings, 45, was charged with second-degree arson.

A probable cause statement says Mullings, an employee at Nor-Am Cold Storage, used a flammable aerosol to set fire to a desk area after taking more than $3,000 in cash from the desk.

The document says Mullings, the plant manager, entered the business after hours on June 24, and attempted to turn a surveillance camera away. The document also states the cameras still captured Mullings setting fire to the desk.

A witness told police she saw Mullings in the building between 8 and 8:45 p.m., then, after smelling a gas-like odor, Mullings told her to leave the building because of a fire.

Mullings was the first employee on the scene, according to the probable cause statement, and told a fire inspector he left the building at 6:45 p.m.

The money was discovered missing the next day. Mullings refused to give a statement to police but admitted he was having financial difficulties due to a prescription drug problem. He told police he consumed around 25 prescription pain pills per day.

Damage to the business was reported to be around $20,000.

Mullings is being held on a $40,000 bond. The probable cause statement also noted Mullings' 17 prior felony arrests and 11 felony convictions.
Other articles
2015/11/25 11:14:43 - Mizzou Women Beat SIUE 75-46, Move to 5-0
2015/11/25 10:57:47 - Northwestern Holds Off Missouri 67-62 In CBE Classic
2015/11/25 10:50:00 - Lady Bulldogs Ride Richman's 22 Points To First Win Of Season
2015/11/25 10:36:32 - Gilman City Girls Open With Road Win Against Osborn
2015/11/25 10:26:54 - Chillicothe Routs Penney In Girls Season Opener
2015/11/25 10:15:22 - Princeton Splits Season Openers At North Harrison
2015/11/25 9:30:00 - Trenton Goes Overtime In Season-Opening Win Over East Buchanan
2015/11/25 8:56:26 - Mizzou Facing Image Crisis After Racial Issues, Upheaval
2015/11/25 8:26:05 - Two Charged With Murder After Man Found Dead Near Branson
2015/11/25 7:35:35 - North Central Missouri College Board of Trustees Meeting Report
2015/11/25 6:38:42 - Cameron Regional Medical Center Announces Awards Scholarships
2015/11/25 6:29:52 - 37th Annual Eagle Days at Squaw Creek Refuge To Be Held Dec. 5 & 6
2015/11/25 6:02:08 - Grundy County To Receive New Voting Equipment
2015/11/25 5:46:26 - Woman Identified In Monday Fire
2015/11/25 5:37:58 - Two Teens Injured, One Arrested In Accident Near Milan
2015/11/25 4:21:31 - Authorities Identify Victims, Alleged Shooter In Moberly Area Murder-Suicide
2015/11/25 4:18:02 - Grandfather Who Let 8-Year-Old Drive In Fatal Crash Had DUI, Drug History
2015/11/25 4:08:39 - A Rainy Thanksgiving And Potentially Slick Black Friday Morning For Missouri
2015/11/25 3:57:16 - Livingston County Sheriff Investigation Results In Conviction
2015/11/25 3:49:18 - I-29 Traffic Stop Nets 60 Pounds Of Marijuana
2015/11/24 15:28:17 - NCMC Men Fall To .500 With Hard Fought Road Loss
2015/11/24 15:21:45 - Grundy R-5 Swept In Basketball Season Openers
2015/11/24 15:19:17 - Kansas State Blows Out Missouri 66-42 In CBE Classic Semis
2015/11/24 15:15:14 - Cunningham Repeats As SEC Freshman Of The Week
2015/11/24 15:13:38 - Trenton JV Girls Drill Cameron, 37-9
2015/11/24 10:25:04 - NCMC Lady Pirates Limp Into Thanksgiving On Three-Game Skid
2015/11/24 9:30:00 - Mizzou Basketball Will Play In Puerto Rico In November '16
2015/11/24 9:15:21 - Hamilton Overcomes Wind, Cold, And Skyline To Advance To Class 1 Title Game
2015/11/24 8:58:23 - Houston's Pick-6, Poe's TD Run Carry Chiefs Over Chargers
2015/11/24 8:54:19 - Tennessee Beats Missouri 19-8, spoils Pinkel Home Finale
Bookmark this article at these sites