News : Trenton Board Of Public Works Meets
Posted by Randy

on 2013/6/26 10:49:08

(

359 reads

) News by the same author
The Trenton Board Of Public Works has agreed to spend up to 40-thousand dollars for equipment and spare parts to Allow power generating units to function should Trenton lose incoming electricity purchased from a grid.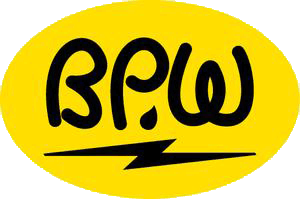 If the costs are greater than 40-thousand dollars, the board is to take another look at what to do. Trenton and other communities lost power from a grid during the early May snowstorm.

Units at Trenton are supposed to be able to generate power when necessary. However, that backup system did not work on may 3rd.

The Trenton board of public works approved a bid from MFA Oil at Trenton to provide diesel fuel for the power generating units. The cost is three dollars and four cents a gallon. That's nearly five cents a gallon more than the low bidder, Brownfield Oil company of Moberly. However, the city's policy to promote local purchases calls for local purchases when bids are within five percent. The MFA bid easily met that criteria.

The board of public works approved a draft ordinance that would require food establishments and restaurants to have an appropriate grease trap or inceptor device to collect animal and vegetable fats, oils, grease, and solids. It's to prevent them from getting into the waste water system. The traps also would have to be inspected and cleaned at the business expense, and records kept that are acceptable to the Trenton building inspector, and the TMU water and sewer supervisor.

Those requirements would be necessary to obtain an occupational license. Violation of the proposed ordinance would be subject to a fine of not more than 500 dollars and/or imprisonment in the city jail for not more than three months, for each day of the violation.

The proposed ordinance, which still requires Trenton City Council approval, would go into effect next February 1st. That's to allow businesses time to meet the requirements. The proposed ordinance was discussed at last month's regular board of public works meeting. However, it was tabled until last night so businesses could have input. No input was received.

The board of public works agreed to have Dave Christison of Kansas City meet with board regarding strategic planning for TMU. He's to receive $135.00 dollars an hour plus mileage expenses for consulting services.

In an election of board officers, Robert Day remains the Chairman. Larry Crawford was chosen the Vice Chairman and John Kennebeck the Secretary-Treasurer.

Kennebeck again expressed a need to maintain enough money in reserves to deal with costly projects. He specifically mentioned a desire to keep at least two-and-one half million dollars available for electric department reserves.

The electric department funds are currently at that level. However, the electric department has been experiencing declining net income.
Bookmark this article at these sites