News : University Of Missouri Student Captures Fair Queen
Posted by Randy

on 2013/6/26 7:33:26

(

715 reads

) News by the same author
A 17-year old freshman at the University of Missouri is the new Sullivan County Fair Queen.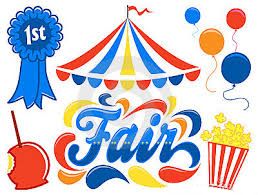 Samantha Coulson of Green City captured the title last evening in Milan. Miss Coulson, a 2013 graduate of Green City High School will reign over the Sullivan County Fair this week and will represent Sullivan County in this summer's Missouri State Fair Queen Contest.

Shelby Dolan and Jenna Featherston, both from Green City were named first and second runners-up respectively. Miss Dolan will be a freshman at North Central Missouri College this fall while Miss Featherston will be a freshman at Brigham Young University.

Vanessa Smith of Milan was crowned the Sullivan County Junior Miss with Avery Webb of Humphreys and Kenna Michael of Milan named first and second runners-up respectively.

Fourteen Sullivan County women competed in the 20th annual pageant hosted by Trenton resident Steve Maxey. Ali McCulley and Gentry Axtell are co-directors of the contest.
Bookmark this article at these sites