News : Gallatin Board Of Aldermen Meet
Posted by Randy

on 2013/6/26 6:21:19

(

290 reads

) News by the same author
The Gallatin Board Of Aldermen has voted to increase July electric bills by one cent per kilowatt used in an effort to reduce a projected shortfall in the city's Electric budget.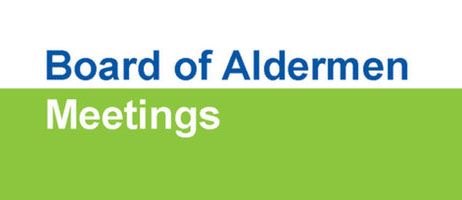 City administrator Zac Johnson said increased costs to purchase power were projected to leave the city with a 30-thousand dollar to 40-thousand dollar shortfall in its electric budget this fiscal year if no adjustments were made.

The adjustment on July bills is expected to generate around 15-thousand dollars. Johnson said the city also is scaling back on some projects to reduce costs. He said it's hoped the community will not have to have another monthly adjustment, but there's still a chance it may be necessary. The adjustment for July is estimated to cost the average electric user an additional eight dollars.

In other action, the Gallatin aldermen voted to purchase nearly four acres of property near the existing water treatment plant. The land will be used for a new water treatment facility, which currently is in the Design phase. The land (3.71 acres) is being purchased from Dan McCan of Gallatin at a cost of 15-thousand dollars.

The Gallatin aldermen reviewed a budget presented by Scott Stephens for the past fiscal year. City administrator Johnson said there were no issues.

The Gallatin swimming pool will not open this year because of needed upgrades. Johnson said it's hoped the facility can be reopened next year.
Other articles
2014/12/18 12:30:00 - Ankle Bracelet Helps Police Catch Suspected Burglar
2014/12/18 12:27:33 - THS Freshmen Split With Cameron Dragons
2014/12/18 12:20:24 - Tri-County Conference Rivals Split Hoops Doubleheader
2014/12/18 12:15:46 - U.S. Officials Blame North Korea For Sony Hack
2014/12/18 12:06:48 - U.S. Kills Three ISIS Leaders in Iraq Strikes, Officials Say
2014/12/18 11:30:00 - Milan Wildcats Find Struggles At Knox County, Lose Stallbaumer To Injury
2014/12/18 11:28:41 - Hornets Stay Red-Hot, Sweep Macon
2014/12/18 11:21:10 - St. Joseph Truck Driver Convicted in Child Prostitution Case
2014/12/18 11:16:36 - Lafayette Girls Upend Hamilton, 45-40, Head To Trenton On Saturday
2014/12/18 5:50:00 - School Announcements For Thursday (7:41 AM Update)
2014/12/17 13:22:19 - Could Alcatraz Escapees From '62 Have Survived?
2014/12/17 13:10:28 - Waco, Texas Meteorologist Shot Outside TV Station
2014/12/17 13:10:00 - St. Joseph Mom Accused Of Starving Baby To Death
2014/12/17 11:20:00 - Trenton Bulldog Coaches Shows For Wednesday, 12/17/14
2014/12/17 10:16:42 - 19th Century Worth County Court Cases Added To Statewide Database
2014/12/17 10:10:30 - Livingston County Investigating Property Damage Reports
2014/12/17 10:02:39 - Hamilton Woman Wins NCMC Scholarship
2014/12/17 9:40:00 - Trenton Tames The Tigers, Awaits Gallatin Visit
2014/12/17 9:30:00 - KC Royals Officially Announce Kendrys Morales Signing
2014/12/17 9:10:00 - Trenton Police Department Begins Body Camera Usage
2014/12/17 8:43:30 - MCT Seeks Actors/Actresses To Perform "The Jungle Book"
2014/12/17 8:30:00 - Indiana Woman Wishes To Be Buried With Her Dog, But.........
2014/12/17 8:30:00 - Young Ohio Woman Continues Public Battle With Brain Cancer
2014/12/17 8:10:00 - Sony Pictures Hack Takes Yet Another Weird Twist
2014/12/17 8:10:00 - Carrollton Hospital Hosts Ground-Breaking Ceremony
2014/12/17 8:10:00 - AP Sources: US, Cuba Seek To Normalize Relations
2014/12/17 7:50:00 - Sunnyview Honors Gastineau As "Employee Of The Month"
2014/12/17 7:48:25 - Show-Me-Select Heifers Set Record Price At Palmyra
2014/12/17 7:34:10 - Adair County Collision Injures Green Castle Teen
2014/12/17 7:31:41 - MDC Seeks Public Opinion On Shooting Ranges
Bookmark this article at these sites