Accidents : KC Man Injured In Accident At Stewartsville
Posted by Randy

on 2013/6/25 9:23:37

(

386 reads

) News by the same author
A motorcyclist from Kansas City, Kansas was injured yesterday in a U-S 36 accident two miles west of Stewartsville.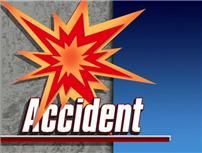 The highway patrol described injuries as moderate for 71 year old Edward Eastwood. He was taken to Heartland Regional Medical Center in St. Joseph.

The patrol said he was eastbound in a construction zone on 36 when the motorcycle was steered to the south side of the road where it struck a pot hole on the shoulder. Eastwood then lost control of the motorcycle and was thrown off. Damage was moderate to the machine.

The driver was using safety devices.
Bookmark this article at these sites