Sports : Chicago Blackhawks Win Stanley Cup
Posted by Randy

on 2013/6/25 6:55:23

(

343 reads

) News by the same author
Two goals. Seventeen seconds apart marks a second Stanley Cup victory in four seasons for the Chicago Blackhawks.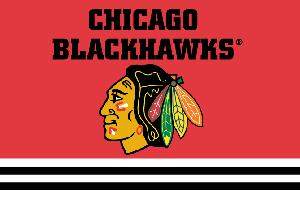 Seventy-six seconds away from defeat and a trip home for a decisive seventh game, Bryan Bickell tied it. Then, while the Bruins were settling in for another overtime in a series that has already had its share, Dave Bolland scored to give Chicago a 3-2 victory in Game 6 of the Stanley Cup finals on Monday night.

The back-to-back scores in about the time it takes for one good rush down the ice turned a near-certain loss into a championship clincher, stunning the Boston players and their fans and starting the celebration on the Blackhawks' bench with 59 seconds to play.

"We thought we were going home for Game 7. You still think you're going to overtime and you're going to try to win it there. Then Bolly scores a huge goal 17 seconds later," said Chicago forward Patrick Kane, who won the Conn Smythe Trophy as the postseason's most valuable player. "It feels like the last 58 seconds were an eternity."

The team that set an NHL record with a 24-game unbeaten streak to start the lockout-shortened season won three straight games after falling behind 2-1 in the best-of-seven finals, rallying from a deficit in the series and in its finale. Corey Crawford made 23 saves, and Jonathan Toews returned from injury to add a goal and an assist in the first finals between Original Six teams since 1979.

"I still can't believe that finish. Oh my God, we never quit," Crawford said. "I never lost confidence. No one in our room ever did."

Trailing 2-1, Crawford went off for an extra skater and the Blackhawks converted when Toews fed it in front and Bickell scored from the edge of the crease to tie the score.

Perhaps the Bruins expected it to go to overtime, as three of the first four games in the series did. They sure seemed to be caught off-guard on the ensuing faceoff. Chicago skated into the zone, sent a shot on net and after it deflected off Michael Frolik and the post it went right to Bolland, who put it in the net.

"It's unbelievable man," Crawford said. "So much hard work to get to this point. Great effort by everyone on the team."

The Blackhawks on the ice gathered in the corner, while those on the bench began jumping up and down. It was only a minute later, when Boston's Tuukka Rask was off for an extra man, that Chicago withstood Boston's final push and swarmed over the boards, throwing their sticks and gloves across the ice.

"In 2010, we didn't really know what we were doing. We just, we played great hockey and we were kind of oblivious to how good we were playing," said Toews, who scored his third goal of the playoffs to tie it 1-1 in the second period, then fed Bickell for the score that tied it with 76 seconds to play.

"This time around, we know definitely how much work it takes and how much sacrifice it takes to get back here and this is an unbelievable group," Toews said. "We've been through a lot together this year and this is a sweet way to finish it off."

The Bruins got 28 saves from Rask, who was hoping to contribute to an NHL title after serving as Tim Thomas' backup when Boston won it all two years ago.

"It's obviously shocking when you think you have everything under control," Rask said quietly, standing at his locker with a blue baseball cap on backward and a towel draped over his shoulders.

The sold-out TD Garden had begun chanting "We want the Cup!" after Milan Lucic's goal put the Bruins up 2-1 with eight minutes left, but it fell silent after their team coughed up the lead.

"Probably toughest for sure, when you know you're a little bit over a minute left and you feel that you've got a chance to get to a Game 7," Bruins coach Claude Julien said. "And then those two goals go in quickly."

The arena was almost empty -- except for a few hundred fans in red Blackhawks sweaters who filtered down to the front rows -- when NHL commissioner Gary Bettman handed the 35-pound Cup to Toews, who left Game 5 with an undisclosed injury and wasn't confirmed for the lineup until the morning skate.

The Chicago captain skated the Cup right over the crease in which the Blackhawks mounted the comeback and in front of the fans in Blackhawks sweaters who lined the front row behind the net. Toews banged on the glass while the remaining Bruins fans headed up the runways.

He then continued the tradition of handing it from player to player before the team settled to the side of the faceoff circle for a picture with the trophy they will possess for the next 12 months.

The Blackhawks opened the season on a 21-0-3 streak and coasted to the Presidents' Trophy that goes to the team with the best regular-season record. But regular-season excellence has not translated into playoff success: Chicago is the first team with the best record to win the Cup since the 2008 Detroit Red Wings.

The Blackhawks went through Minnesota in five games and Detroit in seven, rallying in the Western Conference semifinals from a 3-1 deficit and winning Game 7 in overtime. They got through the defending NHL champion Los Angeles Kings in five games to return to the Cup finals, where Boston was waiting.

The Blackhawks won the first game at home in three overtimes but dropped Game 2 -- another overtime -- and fell behind 2-1 in the series when it returned to Boston.

But since then, it's been all Chicago.

The tightly contested finals -- with three games going a total of five overtimes -- may help fans forget the lockout that shortened the season to 48 games and pushed back the opener to Jan. 19. That left the teams still playing ice hockey on a 95-degree day in Boston on June 24, matching the latest date in NHL history.

Fans in their Bruins sweaters filtered into the air conditioned TD Garden to see the last game in Boston for the year with the hope there would be one more in Chicago: a seventh game just like two years ago, when the Bruins rallied from a 3-2 deficit, then won in Vancouver for their first NHL championship since 1972.

Both teams were bolstered by the return of star forwards, Selke Trophy winner Toews of Chicago and Patrice Bergeron, who was a finalist for the award given to the top defensive forward in the league. Both returned after missing the end of Game 5, but only Toews showed up in the box score.

What had already been a physical series continued to take its toll, with Jaromir Jagr -- the NHL's active playoff scoring leader -- and Andrew Shaw both going to the dressing room during the first period. Jagr's injury was not known, but Shaw deflected a slap shot from Shawn Thornton off his own right cheek and crumpled to the ice, leaving behind a pool of blood when he skated off.

Both returned, but Jagr again disappeared from the Boston bench in the second. Crawford also forced a stoppage of play when his mask came off following a David Krejci slap shot off his shoulder; the Chicago goalie appeared to need a little time to recover, but he stayed in the game.

The Bruins, who never led in Games 4 or 5, took the lead seven minutes into the game when Tyler Seguin gloved a pass from Daniel Paille and controlled it, then backhanded it across the middle to Chris Kelly. He beat Crawford on the glove side to make it 1-0.

But the Blackhawks tied it early in the second when, as a Bruins power play was ending, Toews broke into the Boston zone on the right side. He had Kane in the middle and Shaw coming out of the box, but didn't need either one, rattling it in off the right post to make it 1-1.

It stayed that way until Lucic put Boston ahead with 7:49 left in the third.

The final series seemed headed for a Game 7 for the sixth time in the last 10 years before Bickell and Bolland turned it around.

"Dave Bolland, what else can you say about that guy?" Kane said. "He just shows up in big playoff games."
Other articles
2014/12/19 17:20:11 - KC Royals Sign Starting Pitcher Edinson Volquez
2014/12/19 17:20:00 - Medlen In, Giavotella Out In Kansas City
2014/12/19 17:16:45 - California JUCO Player Verbals To Mizzou
2014/12/19 17:09:57 - Chillicothe Man Involved In I-435 Multi-Vehicle Accident
2014/12/19 17:04:42 - Thursday Accident Near Newtown Injures Area Women
2014/12/19 17:00:52 - Moore Files For Chillicothe Councilman-At-Large
2014/12/19 16:56:56 - Trial for Trenton Man Accused Of Murder Begins In January
2014/12/19 16:50:42 - Princeton Medical Clinic Adds X-Rays
2014/12/19 16:46:25 - Unionville Man Wins Patrol Trooper Award
2014/12/19 16:41:05 - Friday Morning Wreck Injures Cameron Man
2014/12/19 16:37:52 - Bethany Native Resigns Maryville Superintendent Position
2014/12/18 15:10:26 - 550 Million Year Old Fossils Provide New Clues about Fossil Formation
2014/12/18 15:10:00 - Daniel, Maclin, Coffman Highlight Mizzou's 2014 Hall Of Fame Class
2014/12/18 15:03:45 - Gallatin Man Organizing Regional Horticulture Conference
2014/12/18 14:58:51 - Upgraded Ketcham Center Set To Host 10th Annual Holiday Hoops
2014/12/18 14:48:10 - Royals Add To Pitching Staff, Signing Ex-Atlanta Brave Kris Medlen
2014/12/18 14:31:14 - Buchanan County Inmate Found Dead
2014/12/18 14:26:33 - Thursday Morning Accident Injures Jamesport Man
2014/12/18 12:30:00 - Ankle Bracelet Helps Police Catch Suspected Burglar
2014/12/18 12:27:33 - THS Freshmen Split With Cameron Dragons
2014/12/18 12:20:24 - Tri-County Conference Rivals Split Hoops Doubleheader
2014/12/18 12:15:46 - U.S. Officials Blame North Korea For Sony Hack
2014/12/18 12:06:48 - U.S. Kills Three ISIS Leaders in Iraq Strikes, Officials Say
2014/12/18 11:30:00 - Milan Wildcats Find Struggles At Knox County, Lose Stallbaumer To Injury
2014/12/18 11:28:41 - Hornets Stay Red-Hot, Sweep Macon
2014/12/18 11:21:10 - St. Joseph Truck Driver Convicted in Child Prostitution Case
2014/12/18 11:16:36 - Lafayette Girls Upend Hamilton, 45-40, Head To Trenton On Saturday
2014/12/18 5:50:00 - School Announcements For Thursday (7:41 AM Update)
2014/12/17 13:22:19 - Could Alcatraz Escapees From '62 Have Survived?
2014/12/17 13:10:28 - Waco, Texas Meteorologist Shot Outside TV Station
Bookmark this article at these sites