Accidents : Cameron Teen Struck By Car
Posted by Randy

on 2013/6/22 14:10:00

(

1042 reads

) News by the same author
On Friday morning at approximately 7:00 am, a Cameron teenager was struck by a vehicle.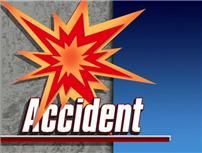 The Cameron 911 call center received a report of a 16 year old teen being struck by a motor vehicle at approximately 7 a.m. Friday morning, June 21st.

The Cameron police and paramedics were dispatched to the scene at Grand Avenue and Eastridge Avenue where they found John Youngs, age 78 of Cameron rendering assistance to the teen.

Mr. Youngs had been eastbound on Grand Avenue in a 1994 GMC pickup truck. A juvenile, age 16, of Cameron was walking westbound along the eastbound lane of Grand Avenue along the side of the roadway and was struck by the vehicle Mr. Youngs was driving.

It was initially "rumored" that Mr. Young had left the scene of the accident. However, the rumor was later addressed by Chief L. Corey Sloan and Interim Chief of Police Rick Bashor.

In a statement by Cameron Police:

"The driver of the truck that hit the 16 year old DID NOT leave the scene of the accident. He stopped immediately, summoned for help and offered as much aid as he could to the young man.

The driver of the truck is living with something unfathomable. We wanted to make sure this rumor was quashed immediately. The Cameron PD will keep you posted as we know more about the accident investigation. "

The juvenile was transported by medical helicopter to an area hospital and was reportedly in critical but stable condition at last report.

Other articles
2015/12/1 11:19:31 - Winston Jumps Maysville Early, Holds On For Gallatin Tournament Win
2015/12/1 10:57:58 - Stanberry Bulldogs Dominate In Albany Tournament's First Night
2015/12/1 10:48:47 - CHS Hornets Beat Platte County, Advance To Savannah Semifinals
2015/12/1 10:36:12 - Defending State Champions Beat BMC At Northwestern Tournament
2015/12/1 10:27:37 - Milan Loses Hoops Openers At Novinger Tournament
2015/12/1 10:03:04 - Mercer Cardinals Sweep Mormon Trail, Improve To 2-0
2015/12/1 8:54:36 - Grundy R-5 Coaches Shows For Monday, 11/30/15
2015/12/1 8:45:44 - Mercer Cardinal Coaches Shows For Monday, 11/30/15
2015/12/1 8:10:00 - Valle Catholic Rolls Penney In Class 1 State Title Game
2015/12/1 7:50:25 - MU Women Win California Tournament, Improve To 7-0
2015/12/1 7:50:00 - Trenton Native Named Interim Head Coach At Mizzou
2015/12/1 5:40:00 - Woman, Two Young Children, Injured In Daviess County Accident
2015/12/1 5:24:35 - Winter Storm Dumps Snow On Northern Plains
2015/12/1 4:27:00 - No Charges Filed After Boy, 13 Shot Dead For Stealing
2015/12/1 4:11:58 - City Of Columbia Will Determine Whether MU Professor Is Prosecuted For Assault
2015/12/1 4:06:54 - Nashville Mom Drives Car Into Pond With 3 Children Inside
2015/12/1 4:00:43 - Braymer Man Pleads Guilty To $300,000 Cattle Fraud
2015/11/30 14:47:47 - Saturday To Be Busy With Events In Princeton
2015/11/30 14:40:44 - Trenton Teen Charged With Hindering Prosecution
2015/11/30 14:38:02 - Stewartsville Man Identified In Officer-Involved Shooting Sunday
2015/11/30 14:31:28 - Jameson Read Sentenced To 21 Years In Prison For 2013 Murder
2015/11/30 14:17:49 - Independence Man Charged With Attempting To Rob Pastor
2015/11/30 9:05:33 - Collins' 3 TDs Leads Arkansas Past Missouri 28-3
2015/11/30 9:01:46 - Chiefs Hold Off Bills 30-22 For Fifth Straight Win
2015/11/30 7:48:23 - Mizzou Teaching Assistant Arrested For Pulling Hair, Slapping 14-Year-Old For Not Wearing Hijab
2015/11/30 7:42:38 - Proposal To Be Filed Tomorrow Would Have Missouri Offset The Cost Of Adoptions
2015/11/30 5:40:00 - Gallatin Woman Receives Minor Injuries In Highway 13 Accident
2015/11/30 4:45:30 - Woodrow Wilson's Legacy Gets Complicated
2015/11/30 4:18:00 - Thief Steals Half-Million Dollars From Detroit Casino Using Nothing More Than Clever Disguise
2015/11/30 4:08:29 - Wyoming Authorities Chase, Ram, Shoot Vehicle To Arrest Missouri Fugitive
Bookmark this article at these sites