News : Breckenridge Water Outage To End
Posted by Randy

on 2013/6/19 15:10:00

(

396 reads

) News by the same author
The issue at the Breckenridge water plant should be repaired this afternoon . Recovery of the plant will take several hours.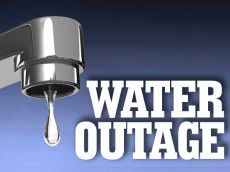 However, another problem has developed involving a broken water main that has the water system shutdown. Repairs are being performed and should allow the system to come back up by this evening.

A DNR mandated boil order is in effect for all Breckenridge water customers. If you have no water and are in need of drinking water, please contact George Pease EMD at 816-916-7860 or the Breckenridge fire chief Jesse P., and arrangements will be made to supply drinking water to a local source for distribution.

A boil order continues until further notice at Breckenridge.
Bookmark this article at these sites