News : Individual Impersonating Electric Company Employee In Joplin
Posted by Randy

on 2013/6/18 14:45:44

(

364 reads

) News by the same author
the Joplin Police Department has received several calls in reference to a suspect(s) who has been impersonating an Empire Electric Company employee.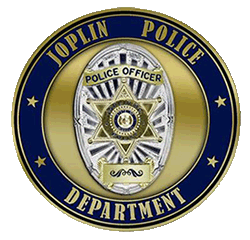 The suspect appears to be targeting senior citizens throughout the city. There may be more than one suspect involved, as descriptions have been slightly different as far as clothing and vehicles are concerned.

One victim reported seeing the suspect in a black pickup truck. Another victim reported seeing the suspect in a red Chevrolet Avalanche. One victim reported that the suspect was a white male wearing a hard hat, and a pink shirt. Another victim reported the suspect was a white male wearing a tan polo type shirt with khaki pants.

It has been reported that the suspect(s) will come to the door of residents and advise that they are there to inspect their circuit breaker box or fuse box. The suspect has walked around the residences of victims. So far, nothing has been reported stolen from these contacts, but it is possible that the suspects have taken belongings or are casing the residences in order to commit future burglaries.

The reporting victims have contacted Empire and have been informed that they had not sent anyone out to their residences.

The Joplin Police Department has been in touch with Empire and they have advised that their employees have proper identification, use Empire vehicles, and it would be highly unlikely that any Empire employee would ever need to come inside a residence. They have advised that if an Empire employee does come to your residence and you are unsure of their legitimacy, to please contact their office.

If you have any information about the suspect(s) identification, have further information, or feel that you have been a victim of any crime arising out of a possible impersonation, please contact the Joplin Police Department at 417-623-3131. If it is an emergency, please call 911.
Other articles
2014/12/19 17:20:11 - KC Royals Sign Starting Pitcher Edinson Volquez
2014/12/19 17:20:00 - Medlen In, Giavotella Out In Kansas City
2014/12/19 17:16:45 - California JUCO Player Verbals To Mizzou
2014/12/19 17:09:57 - Chillicothe Man Involved In I-435 Multi-Vehicle Accident
2014/12/19 17:04:42 - Thursday Accident Near Newtown Injures Area Women
2014/12/19 17:00:52 - Moore Files For Chillicothe Councilman-At-Large
2014/12/19 16:56:56 - Trial for Trenton Man Accused Of Murder Begins In January
2014/12/19 16:50:42 - Princeton Medical Clinic Adds X-Rays
2014/12/19 16:46:25 - Unionville Man Wins Patrol Trooper Award
2014/12/19 16:41:05 - Friday Morning Wreck Injures Cameron Man
2014/12/19 16:37:52 - Bethany Native Resigns Maryville Superintendent Position
2014/12/18 15:10:26 - 550 Million Year Old Fossils Provide New Clues about Fossil Formation
2014/12/18 15:10:00 - Daniel, Maclin, Coffman Highlight Mizzou's 2014 Hall Of Fame Class
2014/12/18 15:03:45 - Gallatin Man Organizing Regional Horticulture Conference
2014/12/18 14:58:51 - Upgraded Ketcham Center Set To Host 10th Annual Holiday Hoops
2014/12/18 14:48:10 - Royals Add To Pitching Staff, Signing Ex-Atlanta Brave Kris Medlen
2014/12/18 14:31:14 - Buchanan County Inmate Found Dead
2014/12/18 14:26:33 - Thursday Morning Accident Injures Jamesport Man
2014/12/18 12:30:00 - Ankle Bracelet Helps Police Catch Suspected Burglar
2014/12/18 12:27:33 - THS Freshmen Split With Cameron Dragons
2014/12/18 12:20:24 - Tri-County Conference Rivals Split Hoops Doubleheader
2014/12/18 12:15:46 - U.S. Officials Blame North Korea For Sony Hack
2014/12/18 12:06:48 - U.S. Kills Three ISIS Leaders in Iraq Strikes, Officials Say
2014/12/18 11:30:00 - Milan Wildcats Find Struggles At Knox County, Lose Stallbaumer To Injury
2014/12/18 11:28:41 - Hornets Stay Red-Hot, Sweep Macon
2014/12/18 11:21:10 - St. Joseph Truck Driver Convicted in Child Prostitution Case
2014/12/18 11:16:36 - Lafayette Girls Upend Hamilton, 45-40, Head To Trenton On Saturday
2014/12/18 5:50:00 - School Announcements For Thursday (7:41 AM Update)
2014/12/17 13:22:19 - Could Alcatraz Escapees From '62 Have Survived?
2014/12/17 13:10:28 - Waco, Texas Meteorologist Shot Outside TV Station
Bookmark this article at these sites