News : Conservation Department Accepting Applications
Posted by Randy

on 2013/6/17 10:42:42

(

516 reads

) News by the same author
The Missouri Department Of Conservation is accepting applications for its next class of conservation agent trainees.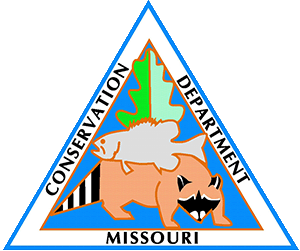 The ten-member training class begins march 1st of next year with all applicants being required to have a Bachelor of Science degree in Forestry, fisheries or wildlife management; Wildlife conservation; natural resources conservation Law enforcement; criminal justice; agriculture; or other related biological sciences and natural resource subjects.

The trainees receive 26 weeks of instruction in Law enforcement and resource management. Those completing the training receive county assignments.

Conservation agent duties and responsibilities include law enforcement; public relations and education; and wildlife, fisheries, and forest management, plus other department activities.

The deadline to apply to become a conservation agent is July 19th. Applications are made through the Missouri department of conservation.
Other articles
2015/12/1 5:37:21 - Woman, Two Young Children, Injured In Daviess County Accident
2015/12/1 5:24:35 - Winter Storm Dumps Snow On Northern Plains
2015/12/1 4:27:00 - No Charges Filed After Boy, 13 Shot Dead For Stealing
2015/12/1 4:11:58 - City Of Columbia Will Determine Whether MU Professor Is Prosecuted For Assault
2015/12/1 4:06:54 - Nashville Mom Drives Car Into Pond With 3 Children Inside
2015/12/1 4:00:43 - Braymer Man Pleads Guilty To $300,000 Cattle Fraud
2015/11/30 14:47:47 - Saturday To Be Busy With Events In Princeton
2015/11/30 14:40:44 - Trenton Teen Charged With Hindering Prosecution
2015/11/30 14:38:02 - Stewartsville Man Identified In Officer-Involved Shooting Sunday
2015/11/30 14:31:28 - Jameson Read Sentenced To 21 Years In Prison For 2013 Murder
2015/11/30 14:17:49 - Independence Man Charged With Attempting To Rob Pastor
2015/11/30 9:05:33 - Collins' 3 TDs Leads Arkansas Past Missouri 28-3
2015/11/30 9:01:46 - Chiefs Hold Off Bills 30-22 For Fifth Straight Win
2015/11/30 7:48:23 - Mizzou Teaching Assistant Arrested For Pulling Hair, Slapping 14-Year-Old For Not Wearing Hijab
2015/11/30 7:42:38 - Proposal To Be Filed Tomorrow Would Have Missouri Offset The Cost Of Adoptions
2015/11/30 5:40:24 - Gallatin Woman Receives Minor Injuries In Highway 13 Accident
2015/11/30 4:45:30 - Woodrow Wilson's Legacy Gets Complicated
2015/11/30 4:18:00 - Thief Steals Half-Million Dollars From Detroit Casino Using Nothing More Than Clever Disguise
2015/11/30 4:08:29 - Wyoming Authorities Chase, Ram, Shoot Vehicle To Arrest Missouri Fugitive
2015/11/30 4:02:14 - MU Professor Says Campus Climate Is Worse Than Before Recent Protests Of Racism
2015/11/29 13:50:00 - Buchanan County Drug Strike Force Seize $445,000 In Meth Bust
2015/11/29 13:38:16 - Officers Shoot Suspect In DeKalb County On Highway 36
2015/11/28 19:39:28 - Police Suspect Father Beat 7-Year-Old Son, Fed His Body to Pigs
2015/11/27 6:40:00 - Minnesota Hunter Bags Unicorn Buck
2015/11/27 4:20:00 - Homeless Man Beaten Outside Gas Station In April Dies
2015/11/27 4:15:06 - What Happened When I Took My Spoiled Kid To A Homeless Shelter
2015/11/27 4:03:23 - Dentists Recount Strangest Things Found In Patients' Mouths
2015/11/27 4:00:00 - Planned Parenthood Considering All Legal Options To Continue Abortions At Columbia Clinic
2015/11/27 3:53:22 - November Firearms Deer Season Ends With Harvest Of 189,938
2015/11/25 14:20:00 - Police Seek Help Finding Grain Valley Fugitive
Bookmark this article at these sites