News : Mizzou Football Players In Fender Bender
Posted by Randy

on 2013/6/14 10:30:00

(

427 reads

) News by the same author
Credit to CBS Sports

Two Missouri freshman football players are recovering from injuries they suffered in a traffic accident in Columbia, Mo.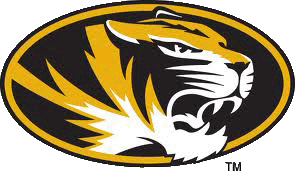 Linebacker Eric Beisel and cornerback Anthony Sherrils -- both three-star prospects coming out of Missouri high schools -- were passengers in a Mazda 6 that failed to yield at a left turn and struck another car Tuesday morning near Memorial Stadium, according to university police.

Beisel, Sherrils and the driver, Danielle Williams, were thrown into the windshield, according to the Kansas City Star. University police Capt. Scott Richardson said the three weren't wearing seat belts.

They were taken to University Hospital and released after treatment for minor injuries. The other driver remained hospitalized Wednesday in fair condition.

A Missouri Tigers spokesman told the Associated Press the athletes won't be punished over the incident.
Other articles
2015/1/30 4:33:06 - Proposed Marijuana Legislation Sparks Discussion In Mid-Missouri
2015/1/30 4:26:55 - 'World's Poorest President' Stops His Car To Give Hitchhiker A Ride
2015/1/30 4:20:00 - Man Accused Of Beating Amputee's Face With Hammer
2015/1/30 4:17:58 - Missouri Man Found Guilty In Death Of 3 Year-Old
2015/1/30 4:11:10 - 48 Children Come Down With Mysterious Paralysis, 3 In KC
2015/1/30 4:08:06 - Five-Year-Old Topeka Boy Says Stranger Maliciously Set His Sister On Fire
2015/1/30 4:04:20 - Some Doctors Won't See Patients If Parents Refuse To Vaccinate Children
2015/1/30 4:01:43 - Meet Ida May Fuller Recipient Of 1st Social Security Check
2015/1/30 3:57:35 - Former KC Man Sentenced For Producing Child Porn, Possessing Thousands of Images
2015/1/30 3:52:56 - Columbia Woman Sentenced For $576,000 Mortgage Fraud, Embezzlement Schemes
2015/1/29 13:21:41 - Mercer Boys, Grundy R-5 Girls Rebound With Tournament Wins
2015/1/29 13:09:44 - Trenton Girls Experience "Deja Vu" In Loss To Polo
2015/1/29 10:21:27 - Grundy County Circuit Court News
2015/1/29 10:20:00 - Trenton High School Students To Participate In Polar Bear Plunge
2015/1/29 10:15:19 - Royals Name Merrifield, Binford As Minor League Players Of The Year
2015/1/29 10:05:32 - Chillicothe Police Seek Help From Public Concerning Burglary
2015/1/29 10:02:30 - Private Pesticide Applicator License Training Offered By University Extension
2015/1/29 9:55:15 - Chillicothe Man To Serve Prison Time For Probation Violation
2015/1/29 9:50:00 - Princeton Tiger Coaches Shows For Thursday, 1/29/15
2015/1/29 9:31:44 - Maryville Man Charged With Felony After Alleged Racial Slur
2015/1/29 9:30:00 - Milan Wildcat Coaches Shows For Thursday, 1/29/15
2015/1/29 8:48:47 - Second Child Dies After Parents Use Prayer, No Medicine
2015/1/29 8:30:00 - Police: Woman Filmed Porn At College Library
2015/1/29 8:20:00 - Teen Forced To Wear Winter Coat, Or Leave School Dance
2015/1/29 4:34:12 - Woman Slashes Her Children's Throats To Quiet Them, Police Say
2015/1/29 4:17:27 - Groups Discuss Privacy Issues Related To Body Cameras
2015/1/29 4:13:52 - Springfield Officer Shot In Line Of Duty Has "Career Ending Injury"
2015/1/29 4:07:42 - Tape: Scientist Offers To Build Nuclear Bomb Targeting New York
2015/1/29 4:03:05 - Missouri Lawmakers, Elected Officials Likely To Get Pay Raise
2015/1/29 4:00:32 - Mother Unknowingly Shuttles Weed In Van For 13 Years
Bookmark this article at these sites