News : Jamesport Tri-County Board Meets
Posted by Randy

on 2013/6/13 9:57:58

(

535 reads

) News by the same author
The Jamesport Tri-County Board Of Education recently met, discussing a variety of topics, including personnel.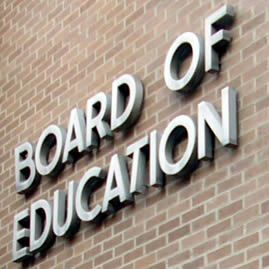 The Jamesport Tri-County board of education has accepted the resignation of Kim Johnson as a high school business teacher. The Tri-County board approved offering contracts to Allssa Strein of Gallatin to teach business, Mary Swick of Union, Iowa to teach kindergarten, and Michelle Aavriette of Gallatin and Amanda Kilts of Trenton as special education para-professionals. Allssa strein has been teaching at Princeton. This will be Mary Swick's first teaching job.

The Tri-County board has asked the district administration to look for a new bus to purchase. It's to be used for activity trips.

The board reviewed a proposed budget for the fiscal year beginning July 1st. No action was taken.

A proposal for painting the high school gym was reviewed and tabled until the next meeting.
Bookmark this article at these sites