News : Prosecuting Attorney Assigned To Grundy County
Posted by Randy

on 2013/6/13 8:50:00

(

891 reads

) News by the same author
Governor Nixon's office today announced the appointment of the next prosecuting attorney for Grundy County.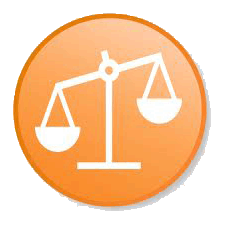 With eight years experience in Harrison County, R. Cristine Stallings of Bethany has been appointed to fill out the remainder of the Grundy county term vacated by Carol Wetherell.

According to the Governor's office, Stallings, a Democrat, has been in private practice at Bethany since 1992. She's been Bethany's city attorney and prosecutor since 2003. She's served two different periods as HARRISON County Prosecuting Attorney. Those were from 1995 to 1998 and from 2007 to 2010. Mrs. Stallings also was an assistant child support prosecutor for six counties from 2001 to 2004 – Grundy, Mercer, Harrison, and Putnam as well as Linn and Macon counties.

The governor reported Stallings received her bachelor's degree from University of Missouri at Kansas City and her law degree through the University of Missouri at Columbia.

Her term as Grundy County prosecutor concludes in December of 2014.

Ms. Wetherell, elected in 2010, resigned the position effective April 30th. Livingston County Prosecutor Adam Warren of Chillicothe, a Republican, served as interim prosecutor for Grundy County since the 1st of May. He reportedly was willing to fill the local position until such time as the Governor made an appointment.

Grundy county's office for the prosecuting attorney is the former sheriff's office downtown Trenton—across from the Courthouse.

Mrs. Stallings said she expects to be sworn in tomorrow (Friday) by Circuit Court Judge Jack Peace at the Grundy County Courthouse court room.

She told KTTN she plans to continue having a private law practice which now totals 21 years. And she intends to establish residency in order to be eligible to run for the office of Grundy County Prosecuting Attorney next year.

State law requires a candidate to have at least one year residency in the county where they seek elective office. The next general election is November of 2014.

Other articles
2014/12/19 17:20:11 - KC Royals Sign Starting Pitcher Edinson Volquez
2014/12/19 17:20:00 - Medlen In, Giavotella Out In Kansas City
2014/12/19 17:16:45 - California JUCO Player Verbals To Mizzou
2014/12/19 17:09:57 - Chillicothe Man Involved In I-435 Multi-Vehicle Accident
2014/12/19 17:04:42 - Thursday Accident Near Newtown Injures Area Women
2014/12/19 17:00:52 - Moore Files For Chillicothe Councilman-At-Large
2014/12/19 16:56:56 - Trial for Trenton Man Accused Of Murder Begins In January
2014/12/19 16:50:42 - Princeton Medical Clinic Adds X-Rays
2014/12/19 16:46:25 - Unionville Man Wins Patrol Trooper Award
2014/12/19 16:41:05 - Friday Morning Wreck Injures Cameron Man
2014/12/19 16:37:52 - Bethany Native Resigns Maryville Superintendent Position
2014/12/18 15:10:26 - 550 Million Year Old Fossils Provide New Clues about Fossil Formation
2014/12/18 15:10:00 - Daniel, Maclin, Coffman Highlight Mizzou's 2014 Hall Of Fame Class
2014/12/18 15:03:45 - Gallatin Man Organizing Regional Horticulture Conference
2014/12/18 14:58:51 - Upgraded Ketcham Center Set To Host 10th Annual Holiday Hoops
2014/12/18 14:48:10 - Royals Add To Pitching Staff, Signing Ex-Atlanta Brave Kris Medlen
2014/12/18 14:31:14 - Buchanan County Inmate Found Dead
2014/12/18 14:26:33 - Thursday Morning Accident Injures Jamesport Man
2014/12/18 12:30:00 - Ankle Bracelet Helps Police Catch Suspected Burglar
2014/12/18 12:27:33 - THS Freshmen Split With Cameron Dragons
2014/12/18 12:20:24 - Tri-County Conference Rivals Split Hoops Doubleheader
2014/12/18 12:15:46 - U.S. Officials Blame North Korea For Sony Hack
2014/12/18 12:06:48 - U.S. Kills Three ISIS Leaders in Iraq Strikes, Officials Say
2014/12/18 11:30:00 - Milan Wildcats Find Struggles At Knox County, Lose Stallbaumer To Injury
2014/12/18 11:28:41 - Hornets Stay Red-Hot, Sweep Macon
2014/12/18 11:21:10 - St. Joseph Truck Driver Convicted in Child Prostitution Case
2014/12/18 11:16:36 - Lafayette Girls Upend Hamilton, 45-40, Head To Trenton On Saturday
2014/12/18 5:50:00 - School Announcements For Thursday (7:41 AM Update)
2014/12/17 13:22:19 - Could Alcatraz Escapees From '62 Have Survived?
2014/12/17 13:10:28 - Waco, Texas Meteorologist Shot Outside TV Station
Bookmark this article at these sites