News : Tunes Under The Moon at Chillicothe
Posted by Randy

on 2013/6/6 9:30:00

(

500 reads

) News by the same author
Main Street Chillicothe is bringing downtown to life with great nightlife all summer long. A line up of amazing and unique bands will entertain at Silver Moon Plaza during the fourth season of Tunes Under The Moon.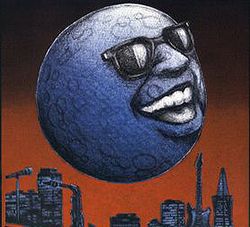 Bring your lawn chairs and the whole family for this free summer outdoor concert series all in beautiful downtown Chillicothe.

The series kicks off Friday, June 7th at 7:00 p.m. This concert, presented by The Yogurt Stop, features a rocking band out of Smithville, MO. The Missouri Rebels will kick things off at 7pm with their rock-n-roll style of music with a country flare.

Our event sponsor, The Yogurt Stop, plans to have a full line-up of great food and fun lined up for concert attendees. They are excited to be a new part of this downtown tradition.

"We are very excited to bring this lively, nighttime activity back for a fourth year to downtown Chillicothe," said Teri Gardner, Main Street Chillicothe Promotion Committee member and event chairperson, "Seeing the Square full of life and activity is a very welcome sight on a summer evening."

"Downtown is going to be THE place to be this summer!" Crystal Narr, Main Street Chillicothe Director said, "We invite the public to bring their blankets, lawn chairs and dancing shoes for an evening under the stars filled with great live music."

For more information about Tunes under the Moon, contact Main Street Chillicothe at 660-646-4071 or mschilli@greenhills.net.
Bookmark this article at these sites