News : Fun Day To Be Held At Crowder State Park
Posted by Randy

on 2013/6/6 7:30:00

(

420 reads

) News by the same author
A variety of activities are slated for the public at Crowder State Park West of Trenton.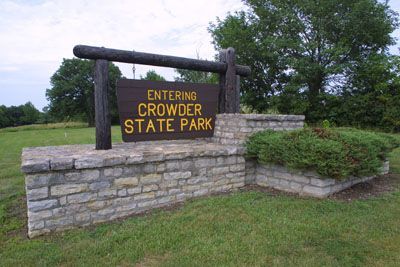 Crowder State Park west of Trenton hosts a "Summer Fun Day" on Saturday afternoon, June 8th.

Interactive nature tables and face painting are to be Available. Naturalist-led hikes are to be offered at 1:30 and 3 o'clock. Closed-toed shoes are recommended for the hike participants.

The event is being held during a statewide free fishing weekend. So participants will have access to fishing equipment to try out with the assistance of staff. Prizes will be awarded for the children's first fish of the day, and the children's largest fish of the day.

The summer fun day at crowder state park west of Trenton is Saturday afternoon from 1 until 4 o'clock at the lake parking lot.

Missouri State Parks says the activities on Saturday at Crowder State Park is an opportunity to log miles as part of Governor Nixon's 100 Missouri Miles Challenge. It's a challenge to complete 100 Missouri miles of outdoor physical activity by the end of this year.

More information about the challenge is available online at the 100 Missouri Miles website.
Bookmark this article at these sites