News : Citizen-Soldiers of the Missouri national guard in Macon area are headed overseas for a deployment
Posted by John

on 2013/6/4 10:00:00

(

804 reads

) News by the same author
Hundreds of family members, friends and well-wishers are expected to pack Macon High School on Saturday, June 15th as the town prepares to bid farewell to local National Guardsmen bound for Afghanistan. More than 120 Soldiers of the Macon-based 1438th Engineer Company will depart for a year-long deployment to southern Afghanistan.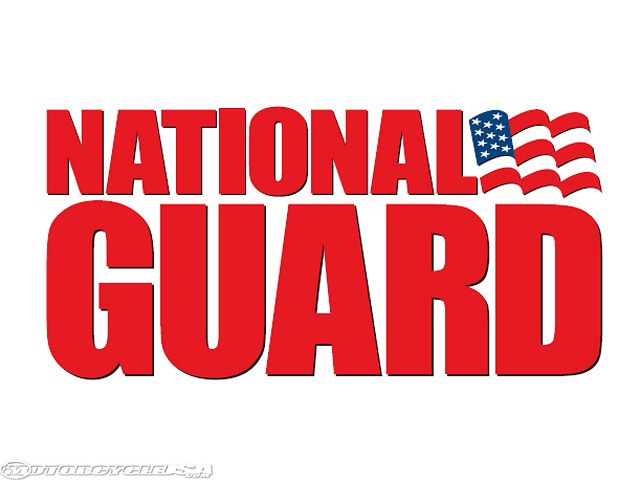 They will spend 10 months dismantling the numerous temporary, modular bridges built by the
U.S. and British militaries throughout Operation Enduring Freedom.

Captain McClellan Gaono-Taiese, the 1438th commander, explained the majority of time will be spent tearing down these bridge sections and preparing them for shipment back to the United States.

The 14-38th conducted its pre-deployment mission training at Camp Crowder, near Neosho. The unit will now travel to Fort Dix, New Jersey, before heading to Afghanistan. It is slated to return home in spring 2014. The 14-38th Engineer Company consists of nearly 200 Soldiers.It is a subordinate unit of the Cape Girardeau-based 11-40th Engineer Battalion.
Other articles
2015/12/1 10:57:58 - Stanberry Bulldogs Dominate In Albany Tournament's First Night
2015/12/1 10:48:47 - CHS Hornets Beat Platte County, Advance To Savannah Semifinals
2015/12/1 10:36:12 - Defending State Champions Beat BMC At Northwestern Tournament
2015/12/1 10:27:37 - Milan Loses Hoops Openers At Novinger Tournament
2015/12/1 10:03:04 - Mercer Cardinals Sweep Mormon Trail, Improve To 2-0
2015/12/1 8:54:36 - Grundy R-5 Coaches Shows For Monday, 11/30/15
2015/12/1 8:45:44 - Mercer Cardinal Coaches Shows For Monday, 11/30/15
2015/12/1 8:10:00 - Valle Catholic Rolls Penney In Class 1 State Title Game
2015/12/1 7:50:25 - MU Women Win California Tournament, Improve To 7-0
2015/12/1 7:50:00 - Trenton Native Named Interim Head Coach At Mizzou
2015/12/1 5:40:00 - Woman, Two Young Children, Injured In Daviess County Accident
2015/12/1 5:24:35 - Winter Storm Dumps Snow On Northern Plains
2015/12/1 4:27:00 - No Charges Filed After Boy, 13 Shot Dead For Stealing
2015/12/1 4:11:58 - City Of Columbia Will Determine Whether MU Professor Is Prosecuted For Assault
2015/12/1 4:06:54 - Nashville Mom Drives Car Into Pond With 3 Children Inside
2015/12/1 4:00:43 - Braymer Man Pleads Guilty To $300,000 Cattle Fraud
2015/11/30 14:47:47 - Saturday To Be Busy With Events In Princeton
2015/11/30 14:40:44 - Trenton Teen Charged With Hindering Prosecution
2015/11/30 14:38:02 - Stewartsville Man Identified In Officer-Involved Shooting Sunday
2015/11/30 14:31:28 - Jameson Read Sentenced To 21 Years In Prison For 2013 Murder
2015/11/30 14:17:49 - Independence Man Charged With Attempting To Rob Pastor
2015/11/30 9:05:33 - Collins' 3 TDs Leads Arkansas Past Missouri 28-3
2015/11/30 9:01:46 - Chiefs Hold Off Bills 30-22 For Fifth Straight Win
2015/11/30 7:48:23 - Mizzou Teaching Assistant Arrested For Pulling Hair, Slapping 14-Year-Old For Not Wearing Hijab
2015/11/30 7:42:38 - Proposal To Be Filed Tomorrow Would Have Missouri Offset The Cost Of Adoptions
2015/11/30 5:40:00 - Gallatin Woman Receives Minor Injuries In Highway 13 Accident
2015/11/30 4:45:30 - Woodrow Wilson's Legacy Gets Complicated
2015/11/30 4:18:00 - Thief Steals Half-Million Dollars From Detroit Casino Using Nothing More Than Clever Disguise
2015/11/30 4:08:29 - Wyoming Authorities Chase, Ram, Shoot Vehicle To Arrest Missouri Fugitive
2015/11/30 4:02:14 - MU Professor Says Campus Climate Is Worse Than Before Recent Protests Of Racism
Bookmark this article at these sites