Road Work : Road Work Scheduled In Trenton
Posted by Randy

on 2013/6/4 6:30:25

(

395 reads

) News by the same author
Weather conditions permitting, a contractor this week is scheduled to begin milling work on selected Trenton streets. And in all cases, motor vehicles will need to be moved off the designated streets by 7 a-m the day the work is scheduled.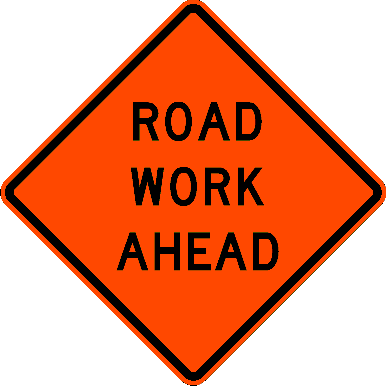 The first of the streets to be worked on is Wednesday June 5th. Spot milling work is scheduled on Hoover Drive from 28th street northward as well as on Lord street between 13th and 16th. Another one designated for milling work is Eastview, from Oklahoma to Park Lane. On Thursday June 6th, milling is scheduled for Town and Country.

Friday June 7th, the work moves to East 8th from Lake to Haliburton. Spot milling is scheduled Friday on Avalon between East 10th and East 12th street.

The projects continue next week too. For Monday June 10th, spot milling is
listed in eastern Trenton on Sportsman, Fisherman, Hunter, and Mariner Roads.

Spot milling is slated for Tuesday June 11th on portions of eight other streets at Trenton. They are listed as West 4th Terrace; Sunnyside Drive; East 18th street; Moberly street; Crowder Road; Tindall Avenue; 18th street; and East 22nd street.

Again, this schedule may change due to weather and how fast the contractor completes each of the streets designated for the milling operation.

Motorists also are reminded to have vehicles removed from the selected streets
by 7 o'clock the morning of the work to be done.
Other articles
2015/11/30 7:48:23 - Mizzou Teaching Assistant Arrested For Pulling Hair, Slapping 14-Year-Old For Not Wearing Hijab
2015/11/30 7:42:38 - Proposal To Be Filed Tomorrow Would Have Missouri Offset The Cost Of Adoptions
2015/11/30 5:40:24 - Gallatin Woman Receives Minor Injuries In Highway 13 Accident
2015/11/30 4:45:30 - Woodrow Wilson's Legacy Gets Complicated
2015/11/30 4:18:00 - Thief Steals Half-Million Dollars From Detroit Casino Using Nothing More Than Clever Disguise
2015/11/30 4:08:29 - Wyoming Authorities Chase, Ram, Shoot Vehicle To Arrest Missouri Fugitive
2015/11/30 4:02:14 - MU Professor Says Campus Climate Is Worse Than Before Recent Protests Of Racism
2015/11/29 13:50:00 - Buchanan County Drug Strike Force Seize $445,000 In Meth Bust
2015/11/29 13:38:16 - Officers Shoot Suspect In DeKalb County On Highway 36
2015/11/28 19:39:28 - Police Suspect Father Beat 7-Year-Old Son, Fed His Body to Pigs
2015/11/27 6:40:00 - Minnesota Hunter Bags Unicorn Buck
2015/11/27 4:20:00 - Homeless Man Beaten Outside Gas Station In April Dies
2015/11/27 4:15:06 - What Happened When I Took My Spoiled Kid To A Homeless Shelter
2015/11/27 4:03:23 - Dentists Recount Strangest Things Found In Patients' Mouths
2015/11/27 4:00:00 - Planned Parenthood Considering All Legal Options To Continue Abortions At Columbia Clinic
2015/11/27 3:53:22 - November Firearms Deer Season Ends With Harvest Of 189,938
2015/11/25 14:20:00 - Police Seek Help Finding Grain Valley Fugitive
2015/11/25 12:30:05 - 11 Earthquakes Strike SE Missouri Overnight
2015/11/25 12:00:00 - Trenton Woman, Rescued In Monday Fire, Passes Away In Hospital
2015/11/25 11:14:43 - Mizzou Women Beat SIUE 75-46, Move to 5-0
2015/11/25 10:57:47 - Northwestern Holds Off Missouri 67-62 In CBE Classic
2015/11/25 10:50:00 - Lady Bulldogs Ride Richman's 22 Points To First Win Of Season
2015/11/25 10:36:32 - Gilman City Girls Open With Road Win Against Osborn
2015/11/25 10:26:54 - Chillicothe Routs Penney In Girls Season Opener
2015/11/25 10:20:00 - Princeton Splits Season Openers At North Harrison
2015/11/25 9:30:00 - Trenton Goes Overtime In Season-Opening Win Over East Buchanan
2015/11/25 8:56:26 - Mizzou Facing Image Crisis After Racial Issues, Upheaval
2015/11/25 8:26:05 - Two Charged With Murder After Man Found Dead Near Branson
2015/11/25 7:35:35 - North Central Missouri College Board of Trustees Meeting Report
2015/11/25 6:38:42 - Cameron Regional Medical Center Announces Awards Scholarships
Bookmark this article at these sites