News : May Sees Above Normal Precipitation In Trenton
Posted by Randy

on 2013/6/3 10:15:38

(

697 reads

) News by the same author
The weather summary for the month of May at Trenton included eight and three quarters inches of rain and melted snow. That was three and one third inches above average for the month.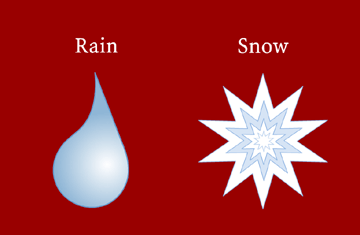 The precipitation total included six and one half inches of heavy wet snow on may 3rd and 4th which caused widespread power outages. Trenton weather records, dating back to 1918, previously did not list any measurable snow in may.

Although the eight and three quarters inches of rain and melted snow in may is well above normal, May has had some high precipitation totals at Trenton during the past 18 years.

Rainfall amounts previously exceeded eight inches in 2001, 2002, and 2004. There were 13.85 inches in 1996, 14.41 inches in 1995.

Average highs in may of this year at Trenton were below normal, but low temperatures were above typical. Those averages were nearly 73 degrees for highs and nearly 54 for lows. That's nearly two degrees below normal for highs and nearly two degrees above typical for lows.

There was a record high at Trenton on may 14th with 96 degrees at the government reporting station at the fire station. KTTN, in downtown Trenton, had 93 that day.

Just two days earlier, there was a record low of 35 degrees On may 12th.

Earlier in the month, low temperatures were 32 degrees on may 3rd and 35 degrees on may 4th. The high temperature at Trenton on may 3rd was just 36.
Bookmark this article at these sites